Could your child be entitled to funding?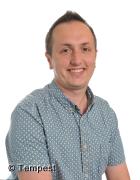 Mr J Piatczanyn
Deputy Headteacher
At Cranfield Academy we are proud to use the income from Pupil Premium to endeavour to ensure any child who meets the criteria for the funding allocated to the school is given targeted and strategic support to learn as effectively as possible. The principles below guide our spending decisions.
Pupil Premium at Cranfield Church of England Academy is led by Mr Joseph Piatczanyn. Mr Piatczanyn ensures the very best spending of the Pupil Premium fund, in order to best champion the life opportunities of those entitled to the fund. Mr Piatczanyn is happy to support any parent, colleague or other agency with any questions they may have regarding Pupil Premium at Cranfield Church of England Academy.
What are the

qualifying benefits

to apply for Pupil Premium funding?
The qualifying benefits to receive free school meals are:
Income Support
Income-based Jobseeker's Allowance
Income-related Employment and Support Allowance
Support under Part IV of the Immigration and Asylum Act 1999
the Guarantee element of State Pension Credit
Child Tax Credit (provided you are not also entitled to Working Tax Credit, and your annual gross income does not exceed £16,190 as assessed by Her Majesty's Revenue and Customs)
Working Tax Credit run-on (paid for 4 weeks after you stop qualifying for Working Tax Credit)
Universal Credit (during the initial roll-out of this benefit)
they are currently being looked after by a local authority in England or Wales
they have left care in England or Wales through an adoption, a special guardianship order or a child arrangement order.
From September 2014, every child in Early Years Foundation Stage, Year One and Year Two will receive a free school meal. You will not have to receive a qualifying benefit for your child in any of these year groups to get a free school meal, but if you are getting a qualifying benefit, please do tell us as we will receive extra funding from the Government to support your child's education.
If you think you meet the free school meals eligibility criteria, please call the Central Bedfordshire Pupil Premium and Free School Meals hotline on 0300 300 8306. When you call to apply, please have the following information ready:
National Insurance numbers and dates of birth for you and your partner
Dates of birth for your children
If you receive support from the National Asylum Support Service, your NASS number
Following the discussion, if eligibility is confirmed, please inform the Office Team immediately.