Headteacher's Welcome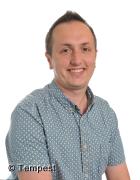 Mr Joseph Piatczanyn
Headteacher
I am delighted to welcome you to Cranfield Church of England Academy and Little Cranes Pre-School! In our Academy, at the heart of Cranfield village, we believe strongly that through a Christian, Values-based ethos, the very best outcomes - spiritually, morally, socially, culturally, physically and academically - will be brought to life in the very best way in our flourishing, young children.
Start children off on the way that they should go, and even when they are old they will not turn from it. Proverbs, 22:6.
As you explore our website or when you visit us yourself, you will realise immediately that our motto of "enjoying, achieving and learning" is a way of life in our school.
Our Church of England Academy school is a large one, based over two sites within the village of Cranfield and includes our popular, Little Cranes Pre-School. Despite our size, through inspiration by the Diocese of Saint Alban's Motto of "Living God's Love", a sense of family, warmth, love and care is tangible.
Our comprehensive website is a living, breathing prospectus for prospective families, in addition to an ongoing celebration of life in our school for those families who have children with us. I hope our passion for children's enjoyment and achievement in learning is clear throughout. From the celebrations within our Social Media Wall on the homepage, to the many photos in our Gallery, to half-termly newsletters you will see how our committed and outstanding teachers plan activities that enliven our curriculum and show a commitment to fostering life-long learning. Look closely at our Ofsted and SIAMS Inspections reports to see how well our children achieve and read our Ethos and Aims to see how a caring, Christian ethos underpins all that we do.
Our extremely positive relationships with children, parents and all members of our community provide firm foundations for an enjoyable and challenging learning journey for children at Cranfield - I hope your child will be able to experience this also.
I welcome you to visit our school to see our motto 'Enjoying, Achieving and Learning' in action! Please do contact the school office to book an appointment.
Kind regards,
Joseph Piatczanyn
Headteacher