Wider Opening Parent Information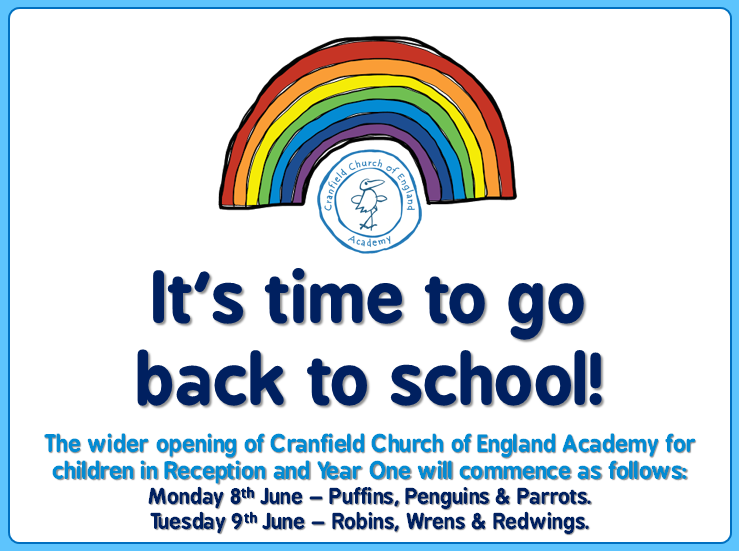 As we begin to prepare for wider opening, we want to ensure that all parents making the choice to allow their child to return are informed and supported. Please read the comprehensive information in this document prior to returning.
Have you been making use of our critical child-care service? A letter has been sent to you to explain how the provision will be changing in the week beginning Monday 8th June 2020. Click here to read this letter.
Back to School - A Presentation for Cranfield's Most Important People:
Resources to Support 'Back to School':